Company Profile
---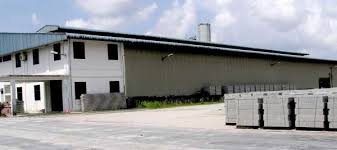 We Yazhisrbioloratories (ISO 9001 -2008 certified), emerging bio organic fertilizers manufacturing company. We involed in production, Development and research of good quality unique bio inputs.
YazhisriBiolaboratories production team comprises of biotechnologists, microbiologists and agri – graduates are backed by efficient scholars. Unique features of these bio organic doctors are capable of offering good solutions with cost effectiveness' and technical competitiveness.
YazhisriBiolaboratories is maintaining the quality in each and every step in formulation and production. Our products are well known for their quality and good performance. All the products manufactured by us are eco friendly and help in enhancing sustainable agricultural productivity through better soil property, increased beneficial microorganisms in soil, reduced pollution, effective pest reduction and disease control.
YazhisriBiolaboratories product arsenal comprising of growth promoters, soil conditioner. Our concern has the vision of achieving 100% in organic agricultural production and converting the world into green planet.
Our company product has the standards of NPOP. We also got the organic certification from LACON (German agency). ISO 9001 – 2008 Certified company
Our products
NUTRI FARM – Organic growth promoter and soil conditioner
GREEN R KING - Organic growth enhancer ( Foliar Spray)
BLACK HORSE – Organic Manure
FLOMA – Flower Booster
NUTRI FARM G – Organic Granules
Other Products
Our research team is also identified a organic pest control product which is under final stage of evaluation and soon will enter into market to become monopoly in its kind.
VISION
Offering novel, quality and effective bio inputs
Sustaining agricultural productivity through eco friendly products
Improving soil property through increasing microbial load in the soil
Reducing pollution through supplementing our effective organic inputs with other inorganic inputs
MISSION
Accomplishing blending of better performing novel organic and inorganic inputs in the crop management for a productive and greener world
Certification
---
ISO 9001:2008 Certified Company
Lacon Quality Certificate for Organic Inputs
Products Confirming To NPOP Standards
NABL Accredited Lab Certified Products
TNAU Lab Certified Products